Dennis McCurdy
"Life Architect"
Confidence Comes From Taking Action and Setting Goals
Get What You Want! Get What You Deserve!
Find A Way will show you how to
Set SMART Goals
Unleash the Power of the Subconscious Mind
Get In Sync With Synchronicity
Learn These Goal-Setting Techniques
10 Steps for Converting Your Dreams into Reality
Difference Between Setting Important Goals vs Urgent Goals
Biggest Obstacles to Making Things Happen in Your Life. Take the quiz!


"Dennis has helped me more than I thought he would,
by teaching me that even small steps I take are steps." — Tammy, vocalist
"Dennis takes any excuses you have about not achieving your goals and shows you how they are just roadblocks that you put there yourself. I now see that it is possible to reach my goals!" — Kendall, artist
How can Dennis help you?
"The school of hard knocks is more expensive than Harvard!"

— Dennis McCurdy

Having grown up in a small, rural New England town and with no role models for success, I learned the importance of self-motivation very early in life. I struggled through high school, graduating 8th in my class — eighth from the bottom, that is. But in the depths of my being, I realized there was no place to go but up. I embraced that realization and went on to become a successful businessperson — and did so without a college degree. Learn more about Dennis McCurdy
Now Available!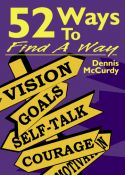 52 Ways To Find A Way
By Dennis McCurdy
This collection of short, insightful essays—one for each week of the year—provides wisdom, inspiration, motivation, and yes, an occasional kick in the BUTT.
Order Both Books and Save $10.00!
---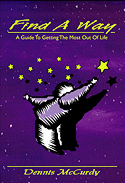 Find A Way

Dennis McCurdy's FIND A WAY is a straightforward compilation of suggestions that will simplify your life and set you on the path toward success.
Find A Way.... The message is that simple…and so is the path. I want to help you Find A Way to travel your path towards success…but first you must decide to take the journey. Are you willing and ready to chart your new course?

"The book has the feel of a friendly neighbor sharing the secrets that enabled him to win in life." - Tolly Burkan, author of Extreme Spirituality

Table of Contents
What It Means * The Subconscious Mind * Beliefs and Your Thoughts * Fear: The Final Frontier * Habits * Self-Talk * We Make Life Harder * The Seventh Inning Stretch * Life Vision and Goals * Mastermind Groups, Goal Buddies, Partners * Putting My Feet to the Fire * Reflections * Quotations Referenced * Suggested Reading List * Bibliography * About The Author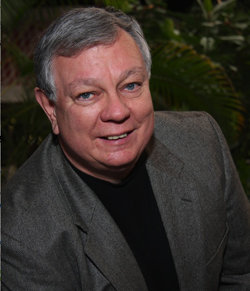 Dennis McCurdy